You are here: Homepage / Members
Cast
Marketa Peskova - Vocal
successful young singer and actress, graduate of JAMU Brno, member of Brno City Theater ensemble. At present he works in musicals and productions of "Jája and Pája" - Radost Theater, "Soap Prince" - Broadway Prague Theater, "Bítls" - Brno City Theater, "Magic Flute" - Radost Theater, "Titanic" - Brno City Theater, "Chaplin" - Brno City Theater. She won casting for the American starring role in "The Witch" !!

Salih Hadziabdic - vocal
(vocals, acoustic and electric guitar) In 2000, with the support of his childhood friends, Ady and Alen from Derventa, Salih formed the band Unplugged Plug - a very successful club band in Sarajevo, 300,000. This band rightly gained cult status among Bosnian audiences during the eighteen years of the band's existence. In 2013, the band recorded an album in Sarajevo entitled "Dabogda struje did not happen!", Which was promoted in the following years as part of club performances. Throughout its existence, the band has often presented itself on TV, radio, at festivals, clubs, and foreign tours to Europe are no exception. Let us remember a very successful performance in Prague at the Jazz Club in 2013. It is interesting, among other things, to shoot a video for the song "Savršeno" in the magical places of historic Prague.


Ludek Malar - vocals, percussions, guitar
After graduating from music school where he was studying violin and guitar, Ludek had played with several rock groups during the seventies, usually playing bass guitar and singing. He has became professional musician at the age 23 and started to play with the band Horoskop. The year was 1980 and the band had signed the contract with the swiss agency Bugra Production and spent the next ten years playing in music clubs in Switzerland. After the Velvet Revolution he had ended his career as a professional musician and started to work in computer business.

In the fall of 1995 together with František Hrnčiřík has established music agency EMP Music, which was supposed to focus on young musicians and singers. They would also renew the traditional Czech music festival for young singers and song-writers in Zlín called Zlíntalent (originally Intertalent). The festival still exists under the name Czechtalent and Ludek serves as the president of the competition. Between the years 1999 and 2004 there also has been international music festival in Prague called Universetalent and during these years was Ludek being regularly invited to be a part of the jury at international festivals for young talents such as Malta, Bulgaria, Romania or Egypt. In 2001 he has became a member of the international jury for IMTA, which is one of the largest talent shows for young models, actors and singers.

He has been also succesful as a music producer and discovered succesful artists such as Tomáš Klus, Dasha, Alice and Markéta Poulíčková. He has produced albums for Tomáš Klus (Cesta do záhu(d) a Hlavní uzávěr splýnu – both albums has been certified gold), Dasha, Alice, Tom Malar (album Sexational with number one hit of the same name) and Premier. In total he has produced over 20 albums.


Petr Plasek - Guitar


Lubomír Maslik - Bass
(bass, guitar, multi-instrumentalist) works as a musician in several Zlín bands and works as a sound master in the recording studio Esorecording.


Marek Šlapanský - Drums (percussion instruments) collaboration with musicians of many genres, member of Latino quartet Lazaro Cruz, member of Fdur Jazzband, member of Latino Jazz Night, studio work for Wabi Daňek, AG Flek, member of C&K Vocal, corporate player and endorser of Roland, player in musical performances Manon Lescaut, Players, Petr and Lucie, original work with Radiojam, Tokyo.


Eva Vildová - keyboards
Eva has graduated from the Pedagogical faculty of J.E. Purkyně University in Ústí nad Labem. She used to work at the Teplice's conservatory and also in the Theatre of opera and ballet in Ústí nad Labem. For several years she was a member of groups Bel Canto, Romance and girls' choir UJEP, with whom she participated at many national and international festivals and competitions. She used to teach piano and accompany soloists and ensembles of various musical genres. She has also hepled to establish Film orchestra FOMV and the group HOBBY.
Currently Eva works as an accompanist at the music school ZUŠ Morava Zlín, performs with the trio DOEMI and participates in various music projects in Zlín and its surroundings.

Welcome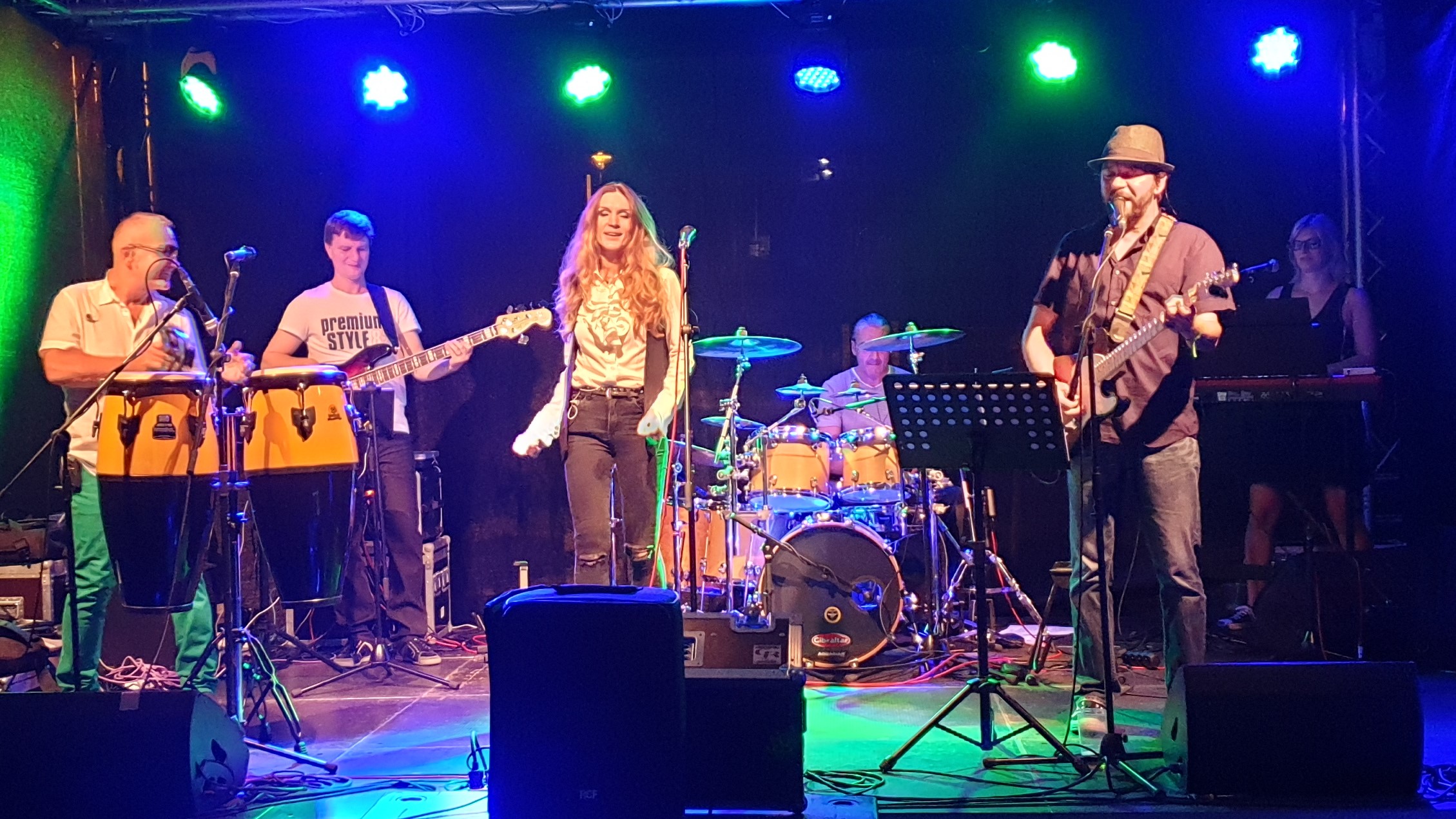 Welcome to the website of the group of the great musicians who are working together under the name 80' Factory.
more info